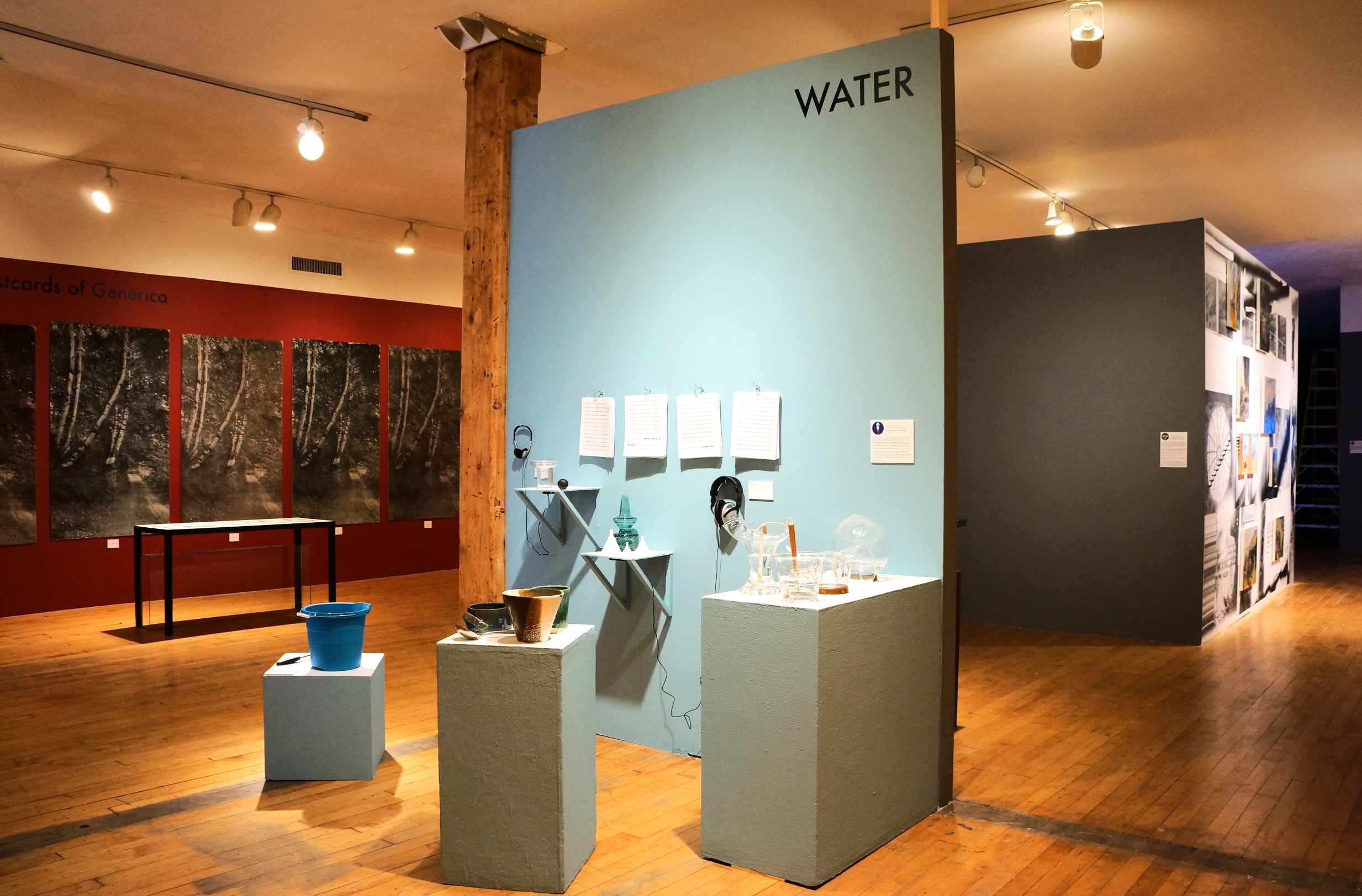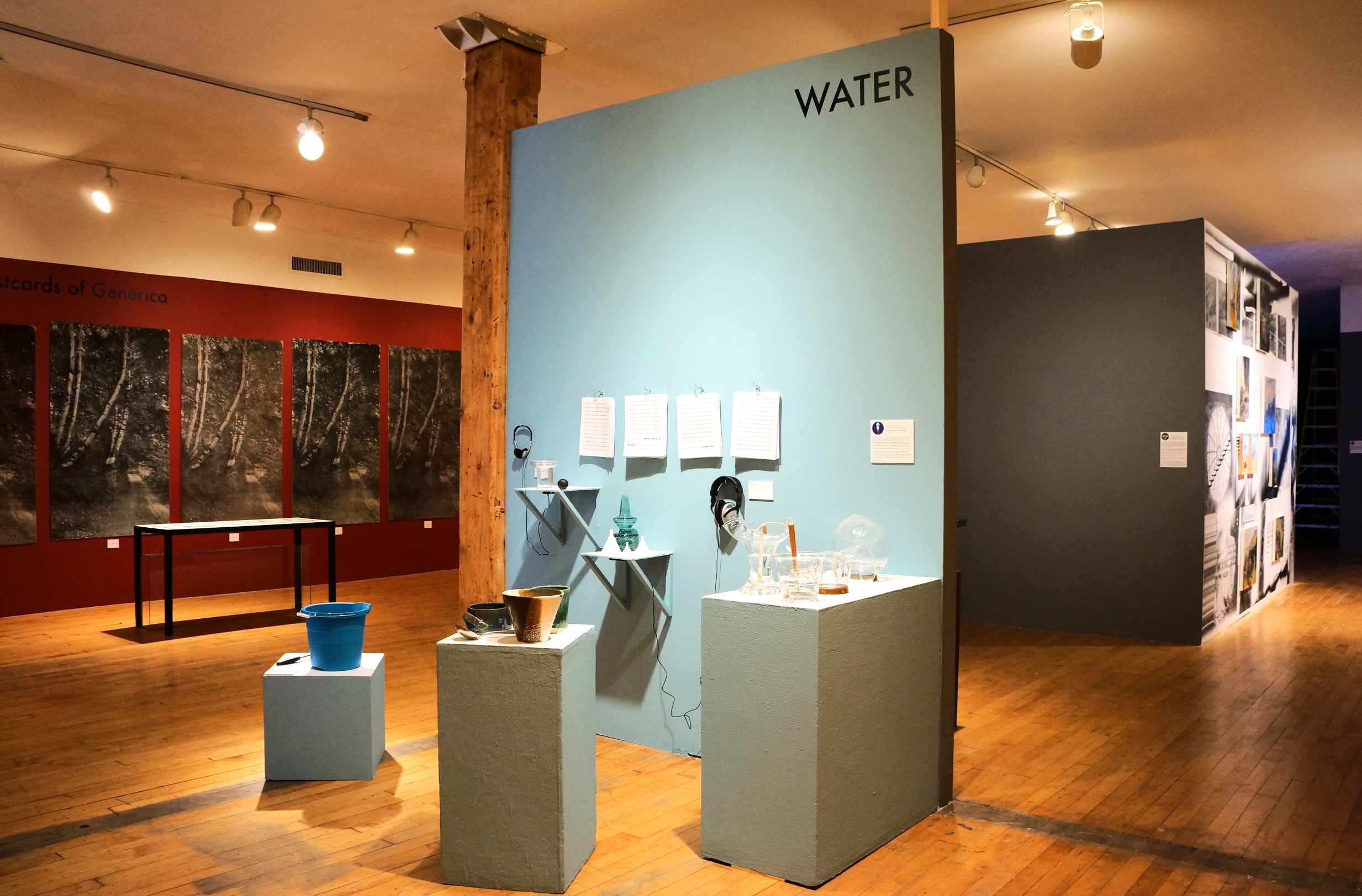 WATER
WATER, a part of of The People's Museum of Revisionist History, was an amorphous investigation of the world's most precious resource, based on documentation of convenings that occurred via teleconference in 2015.
WATER spills out of the gallery, into virtual space as well into SPACES' entryway and men's room and includes contributions from poets, fishmongers, oceanographers, sailors and glassblowers.
WATER showcases some poetics of a slippery thing that cannot be contained easily.
It also includes actual (intermingled) water from three different continents and nine American states. Visitors are invited to leave and take water, to immerse themselves and to reconsider the waters in their lives outside of the museum.
Research collaborators include Andrew Abrahamson, Stephanie Acosta, Liz Bradfield, Matt Cronin, Reginia Curleyhair, Diablo Glass, Christy Georg, Sammy Sass, Andi Sutton, Jane Marsching, Doris Martinez, Eve Mosher, Heidi Neilson, Eva Saulitis, David Stempowski, many, many Facebook friends and you.
[Photo Credit: Jerry Mann]
[Photo Credit: Jerry Mann]
[Photo Credit: Jerry Mann]
[Photo Credit: Jerry Mann]
[Photo Credit: Jerry Mann]
[Photo Credit: Jerry Mann]
[Photo Credit: Jerry Mann]
[Photo Credit: Jerry Mann]
[Photo Credit: Jerry Mann]
[Photo Credit: Jerry Mann]