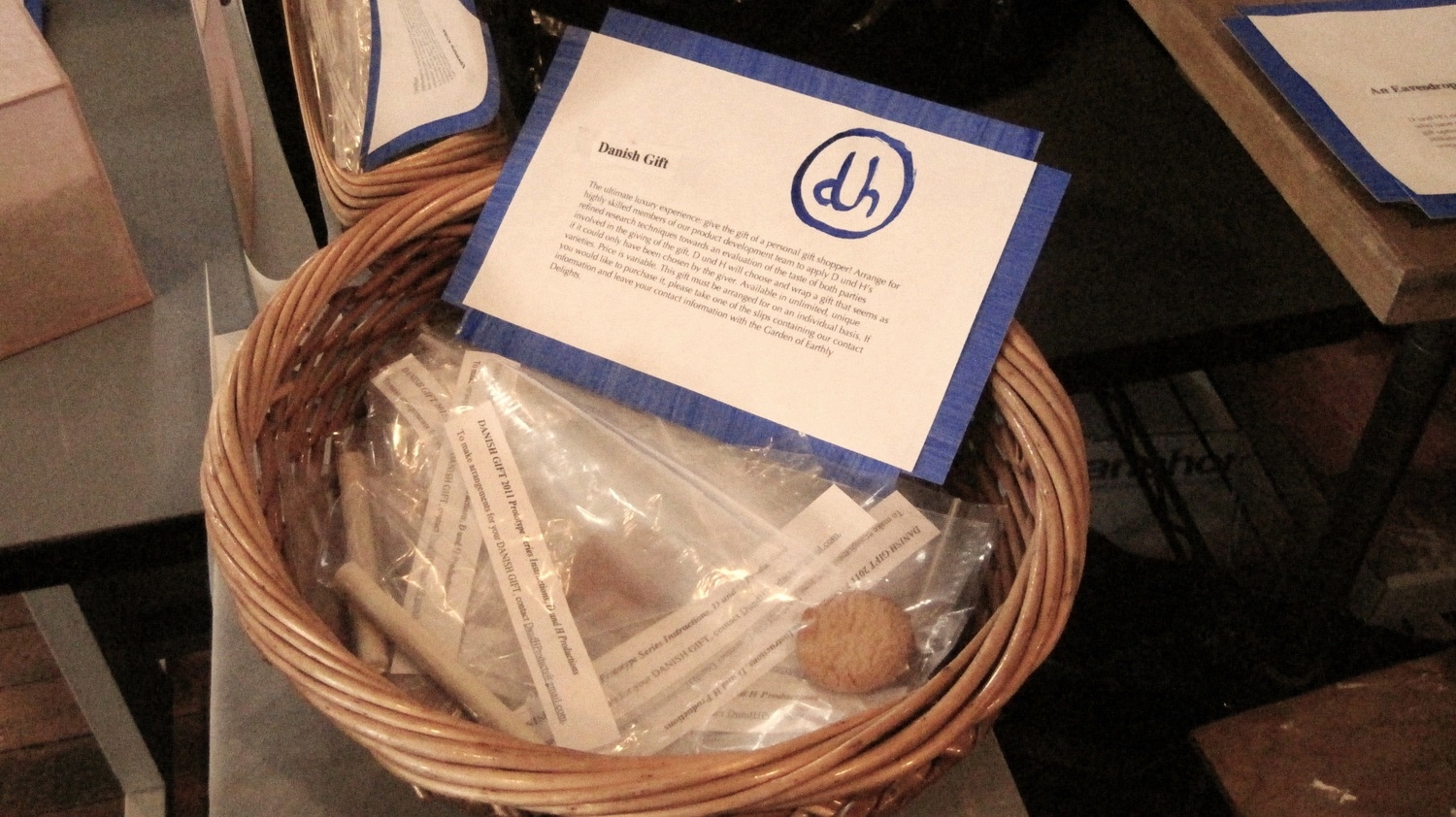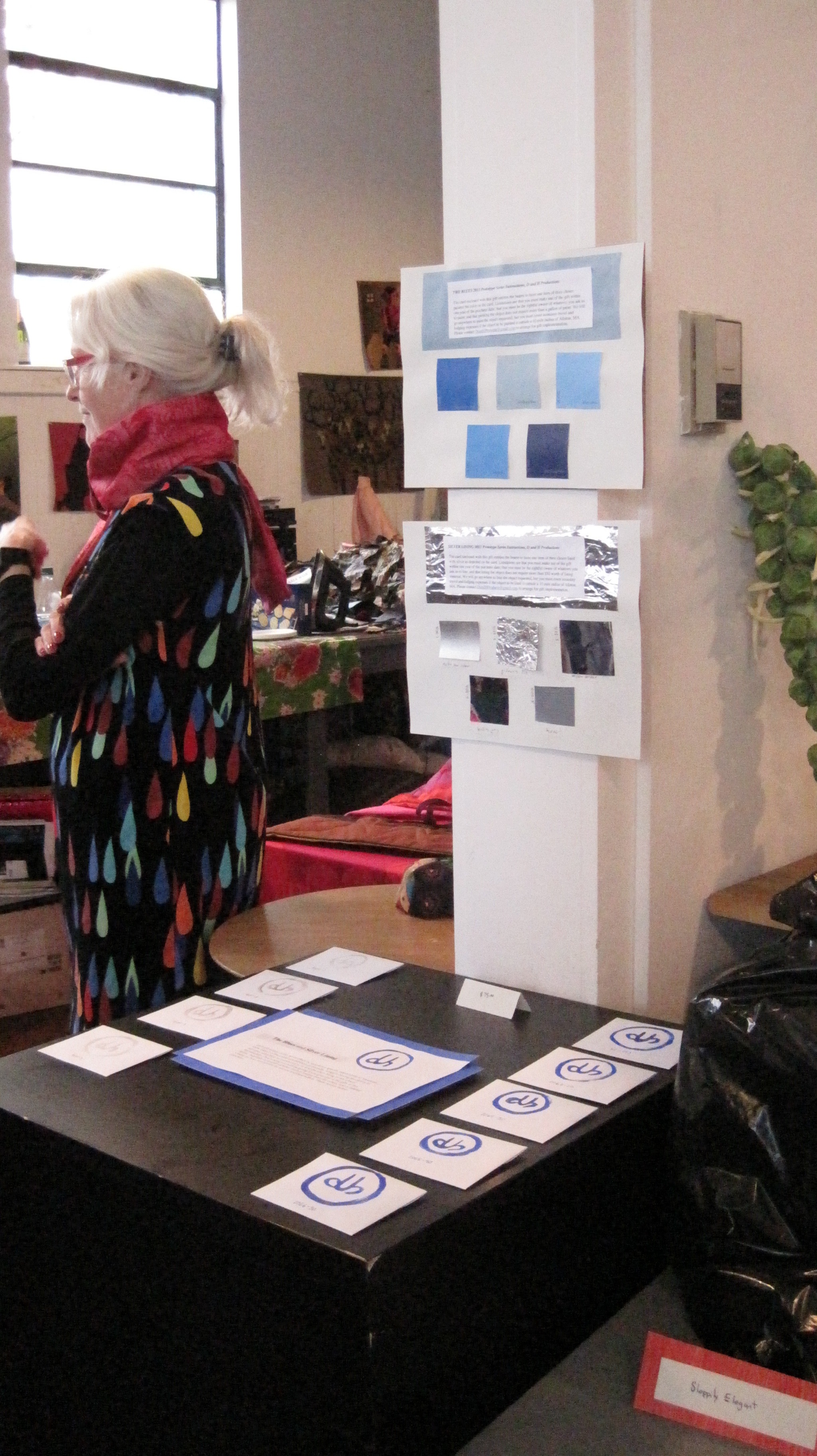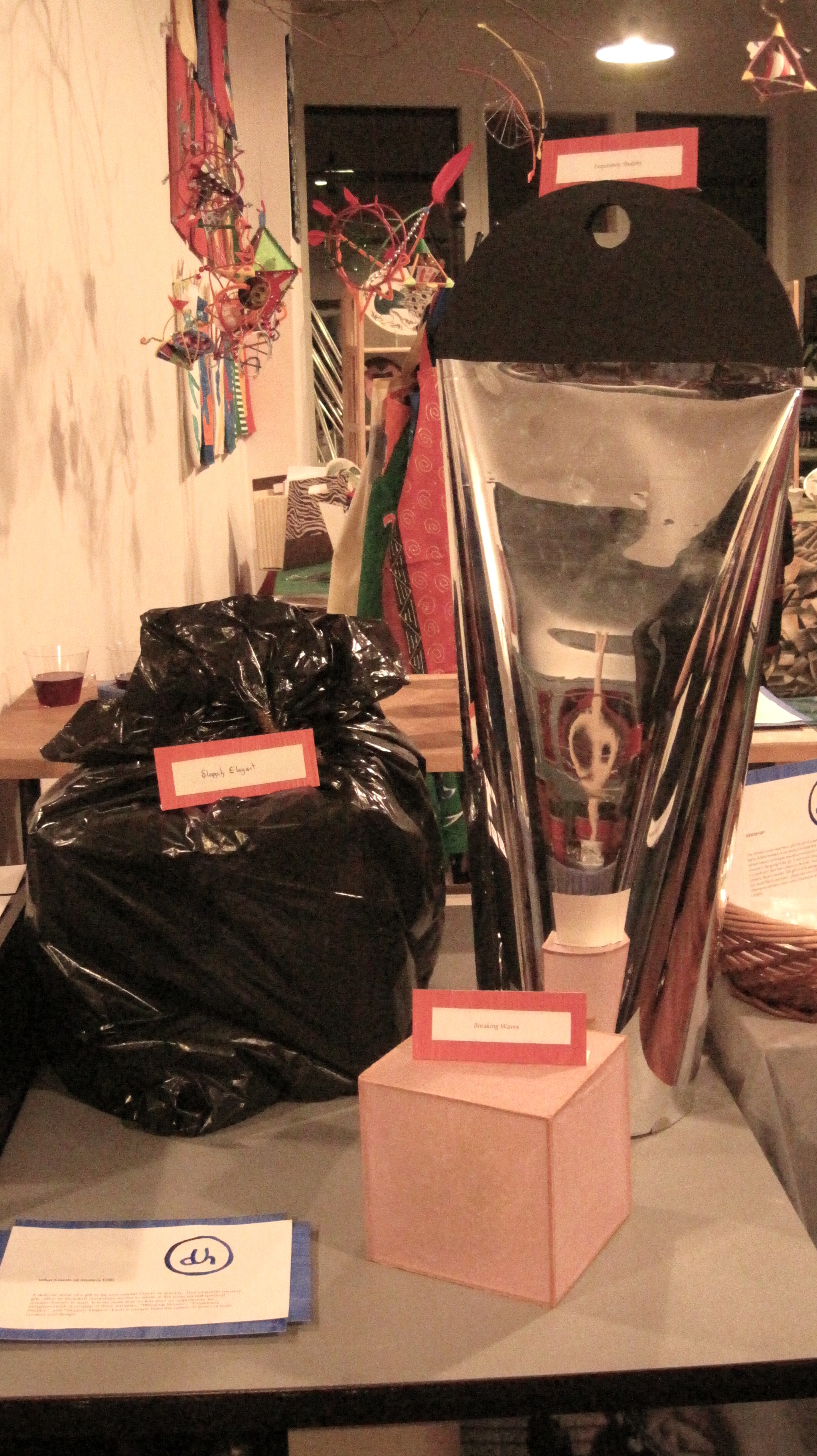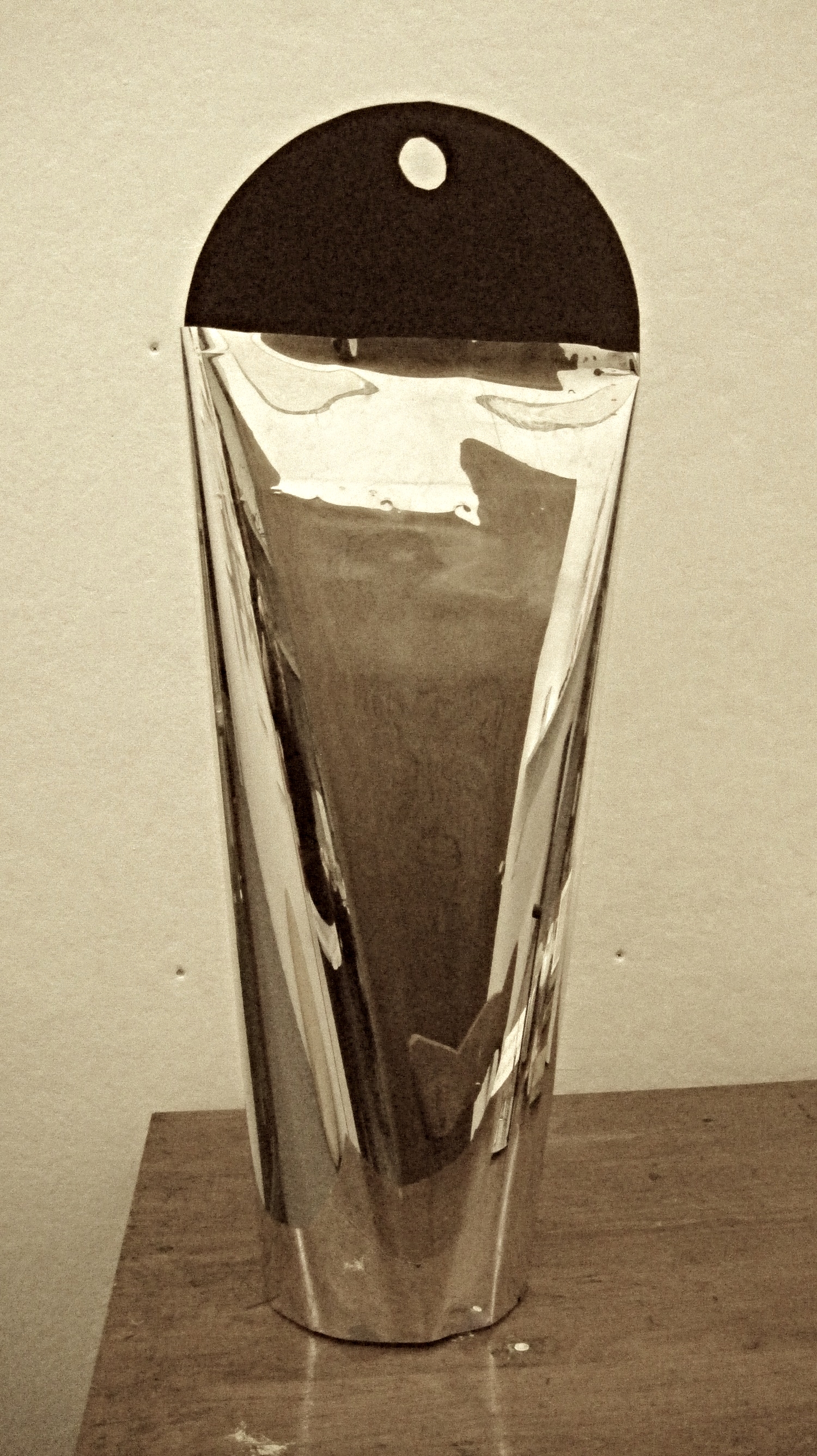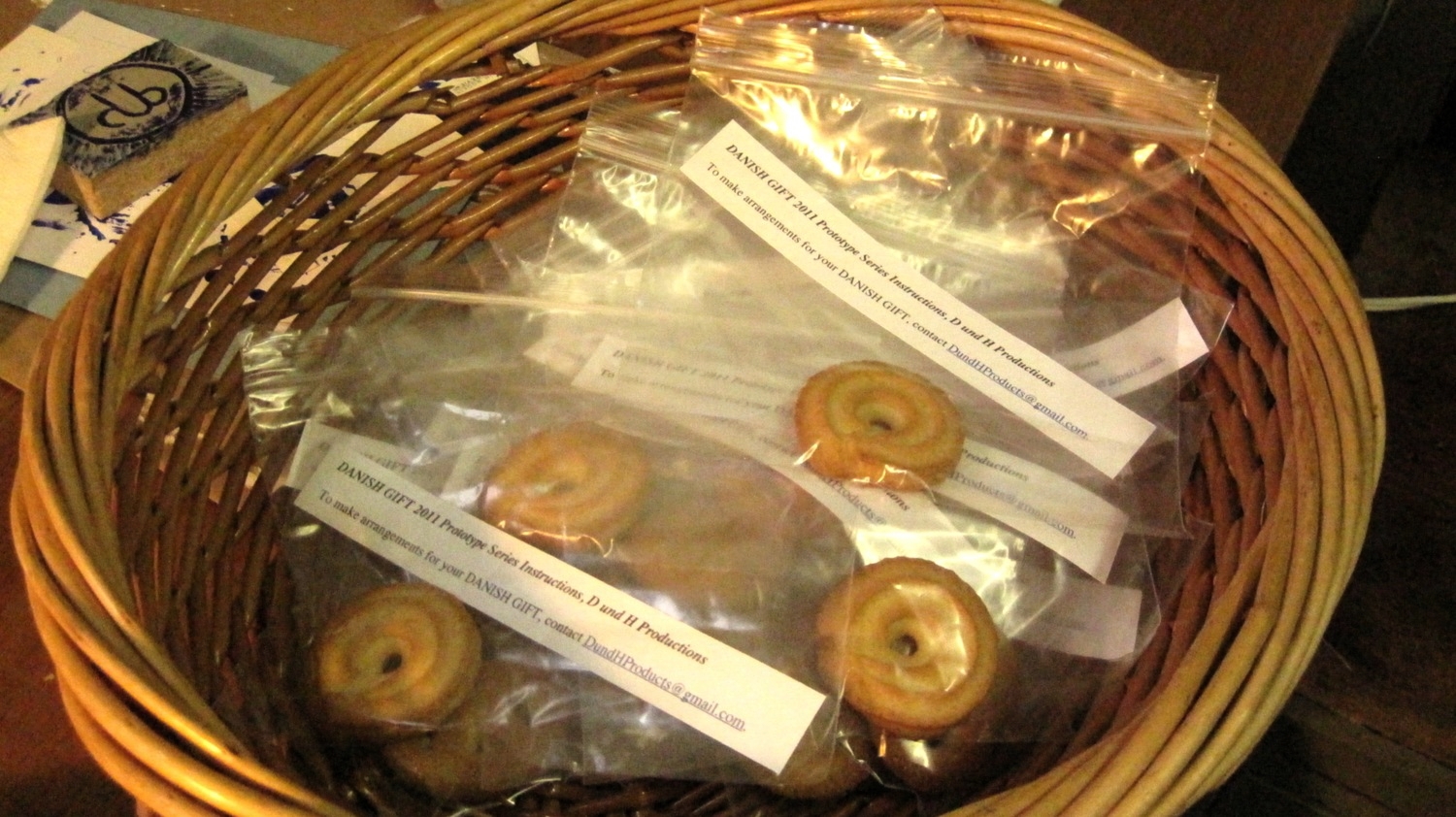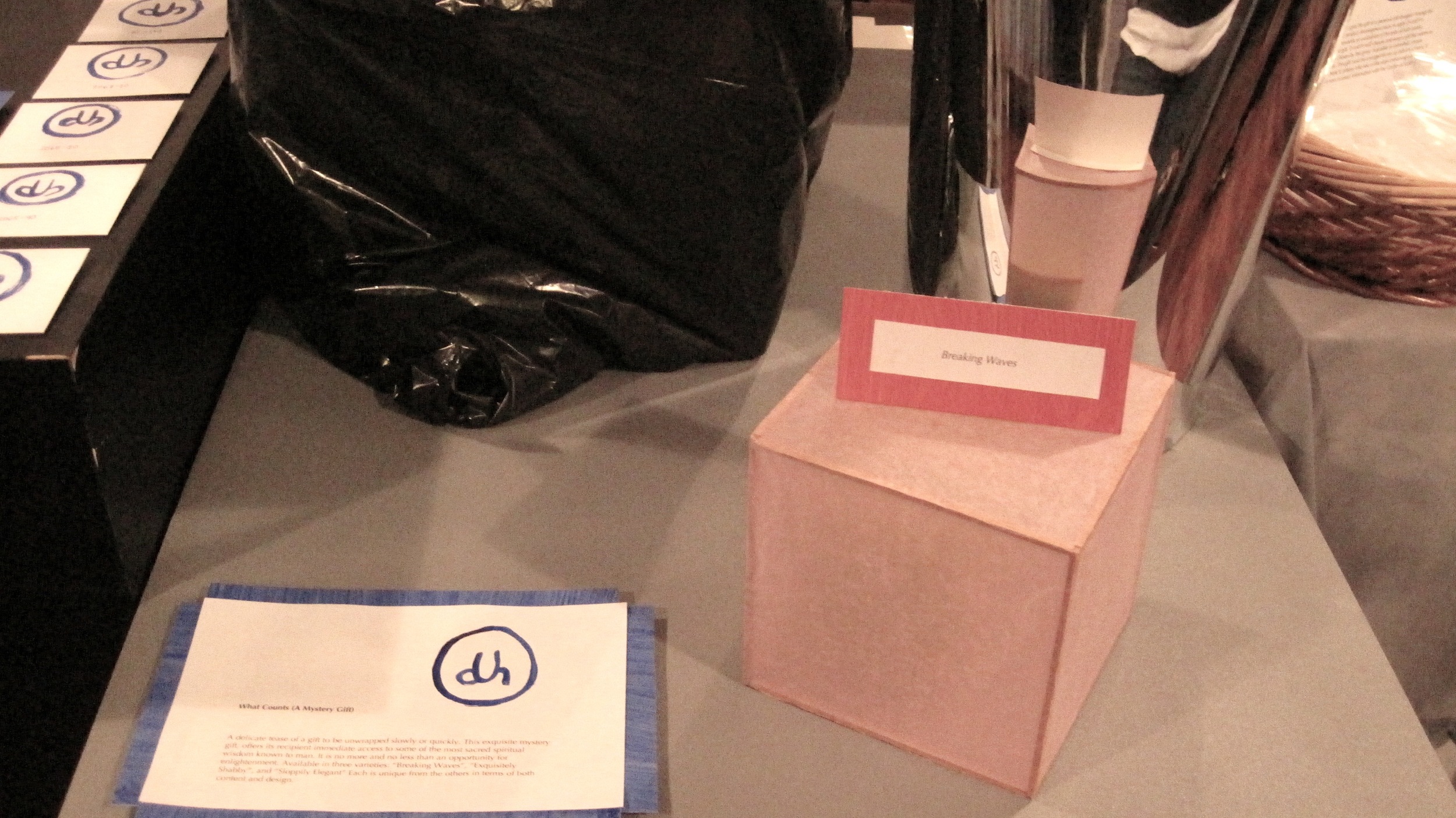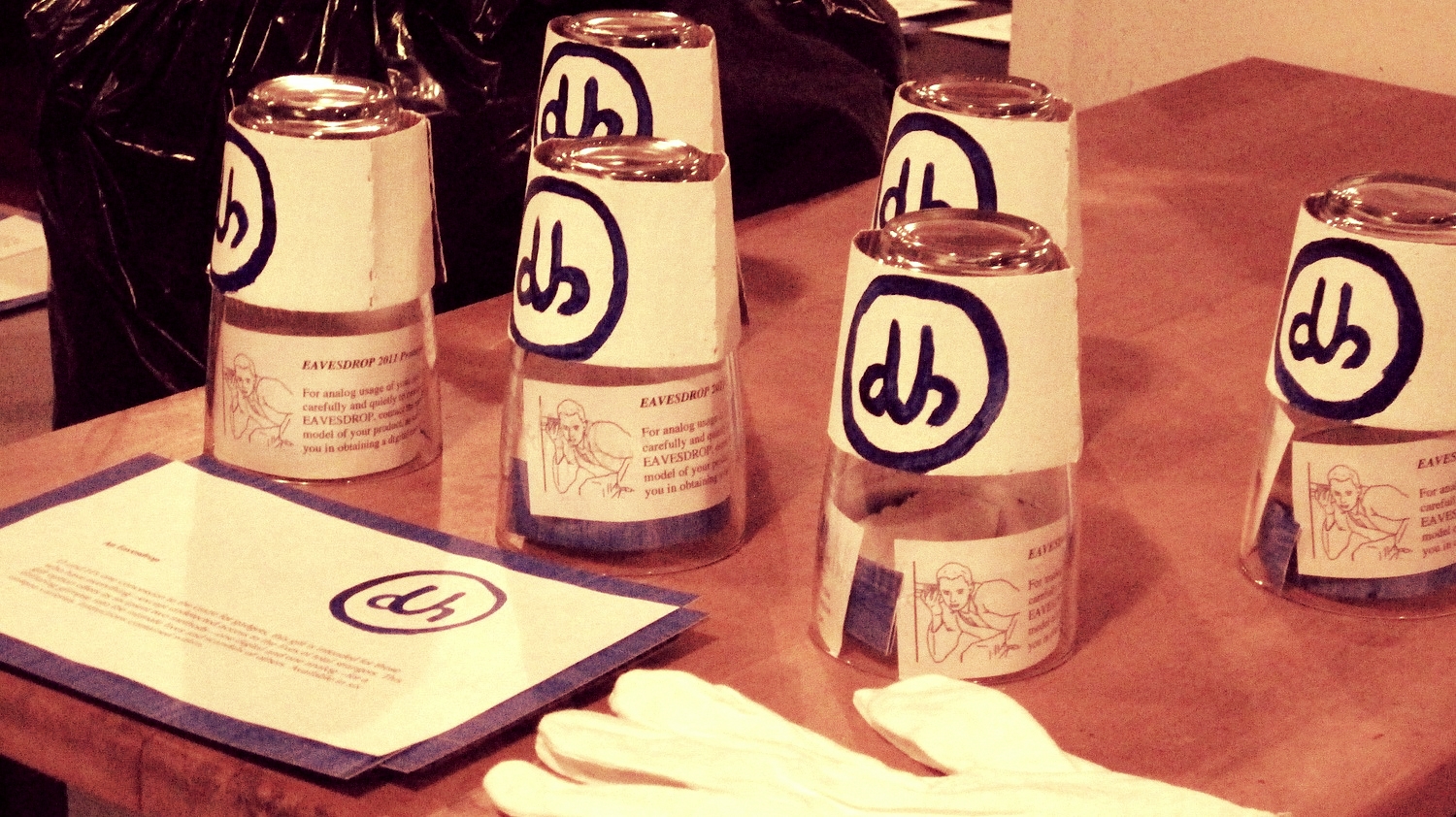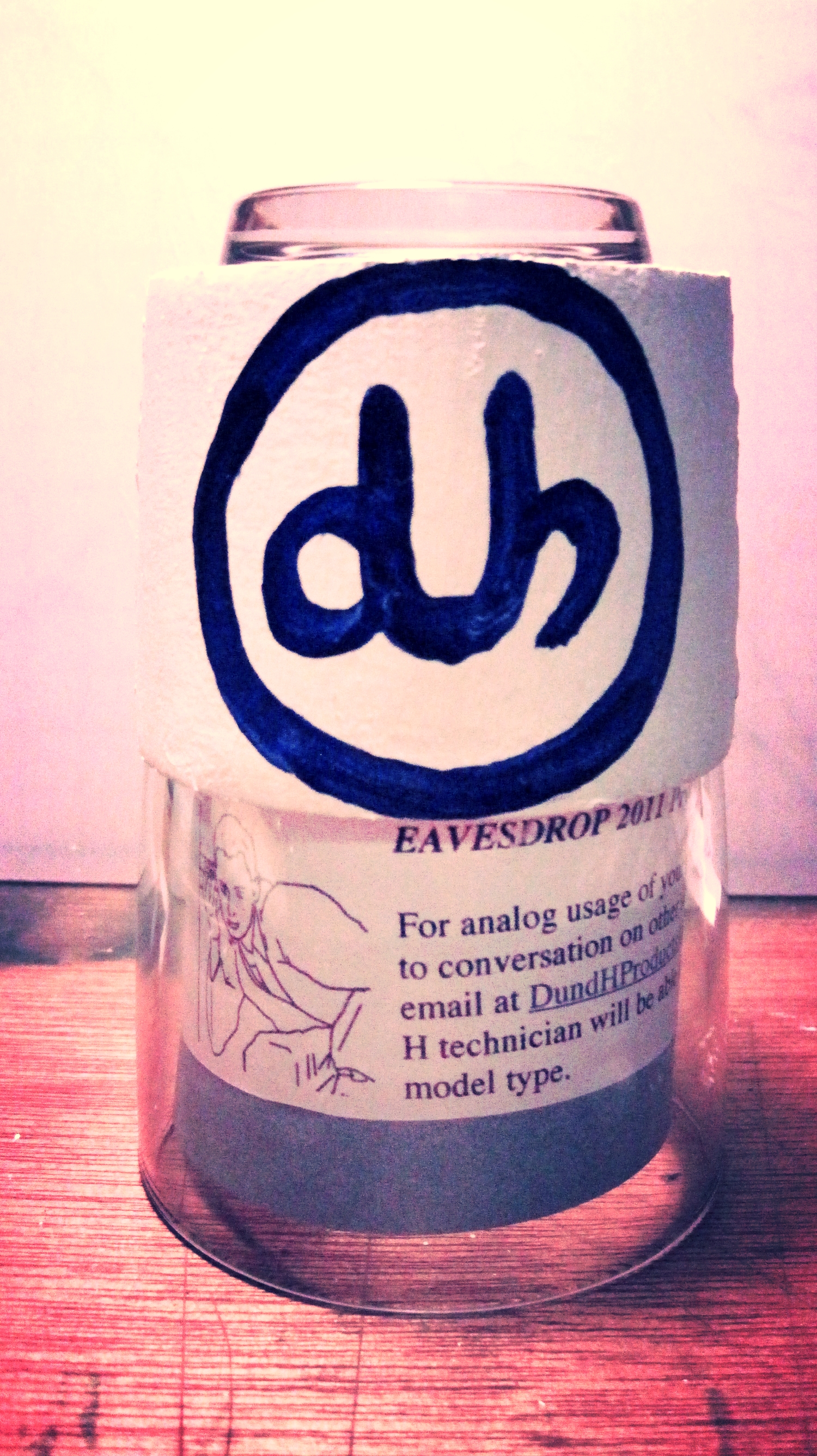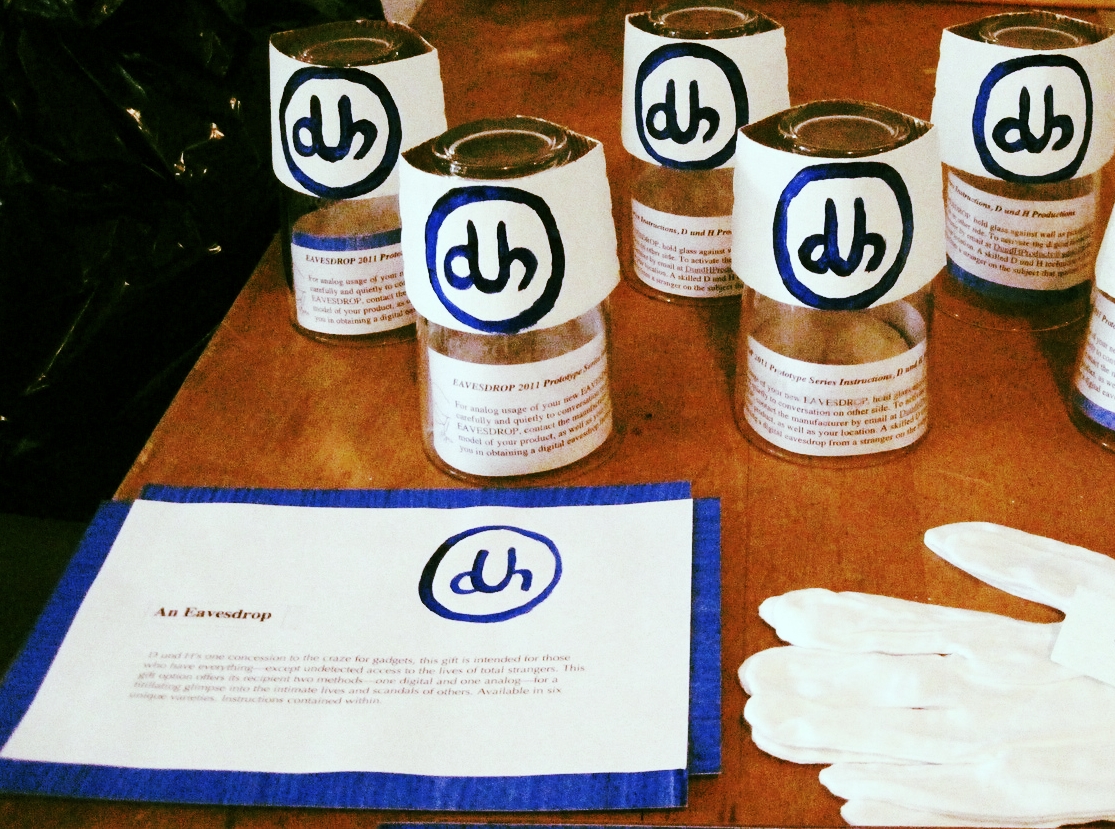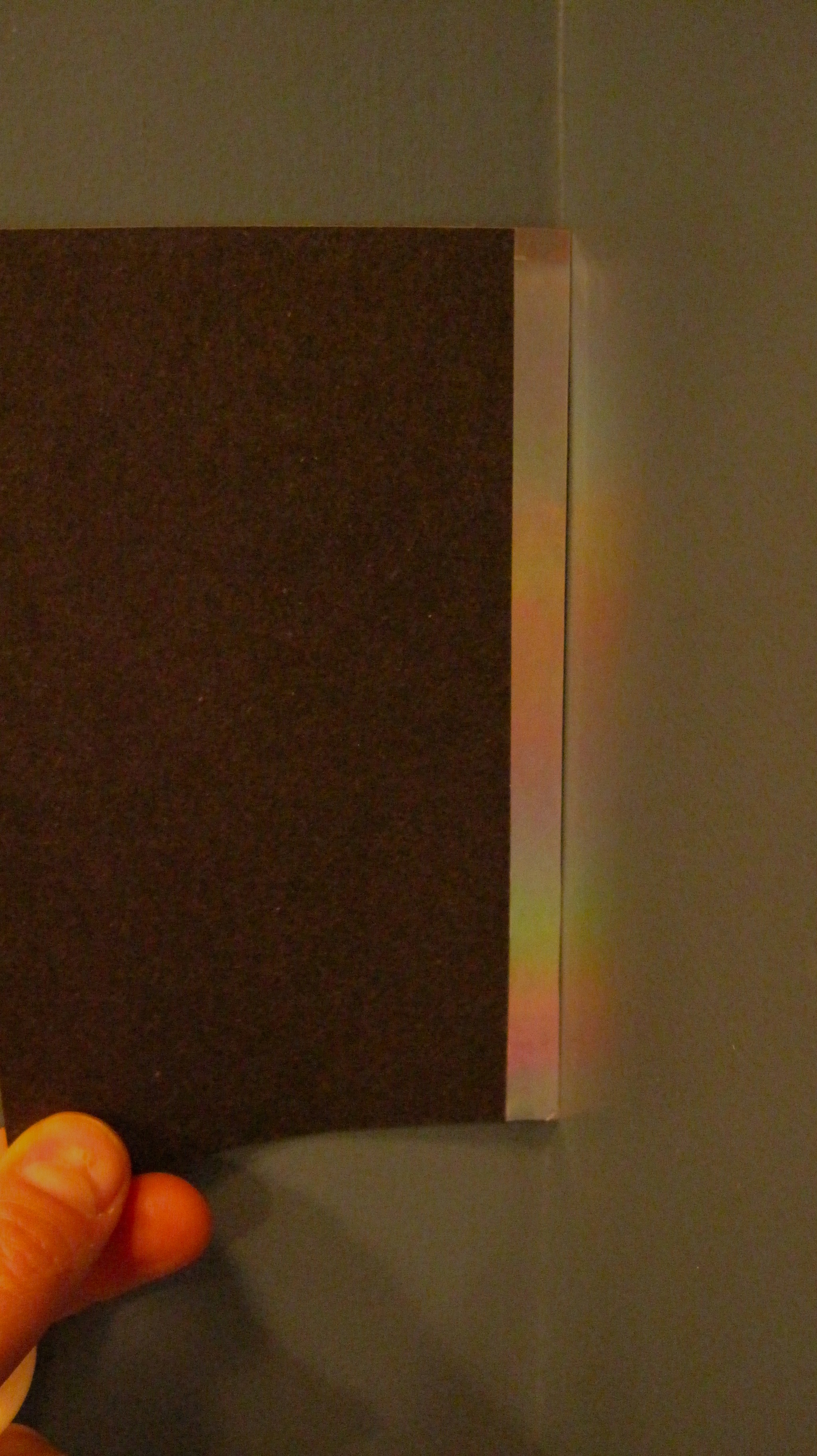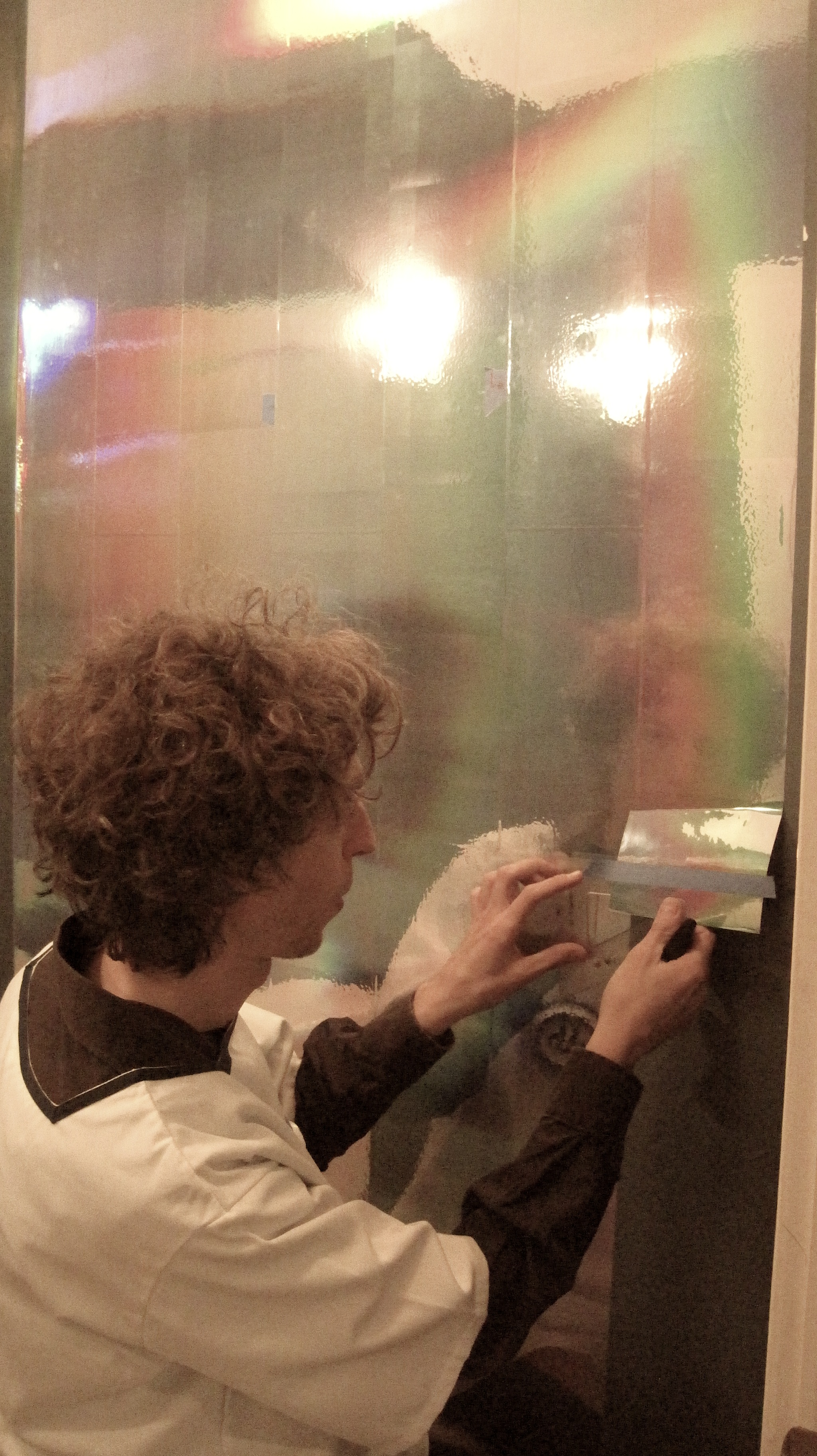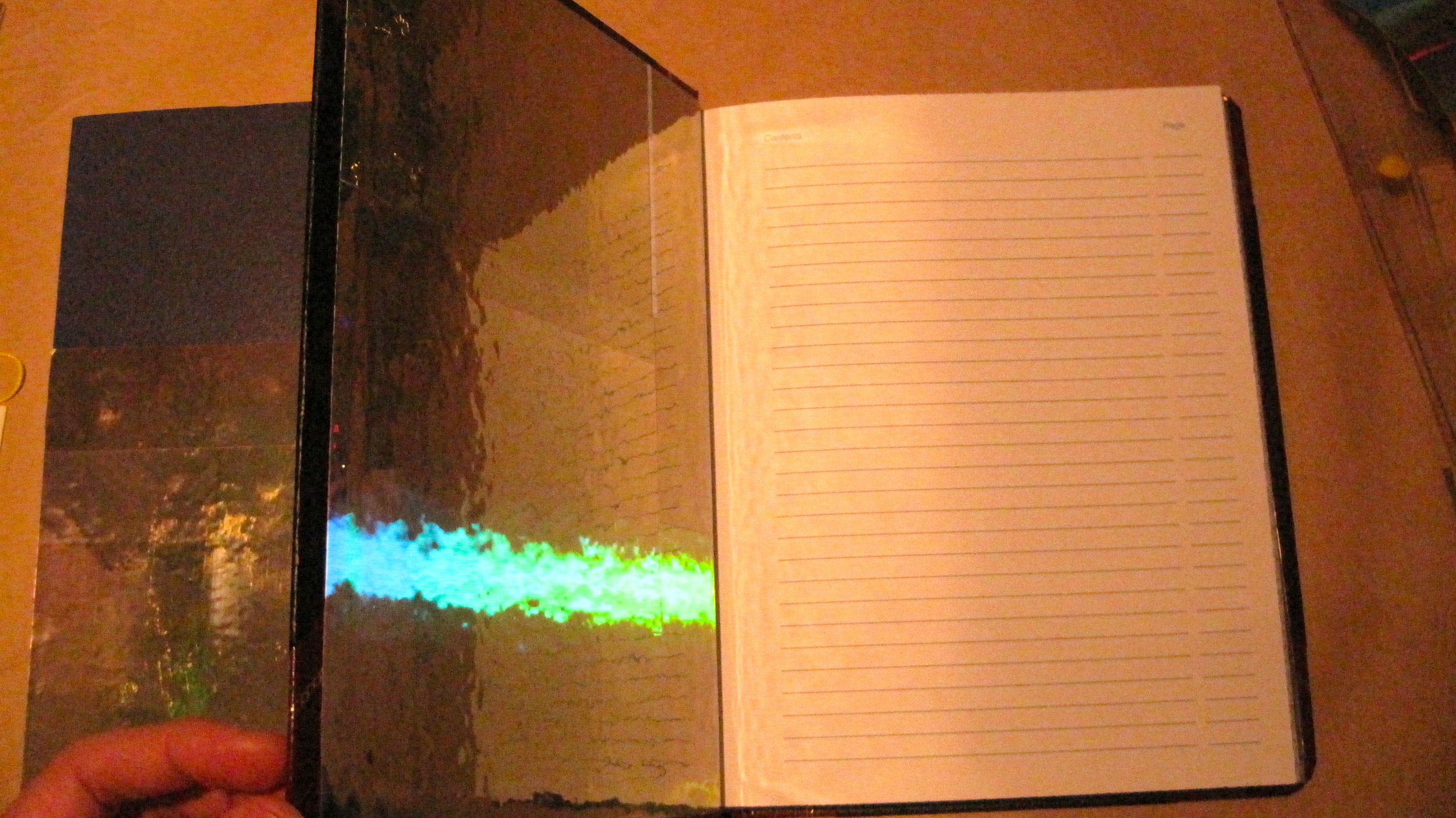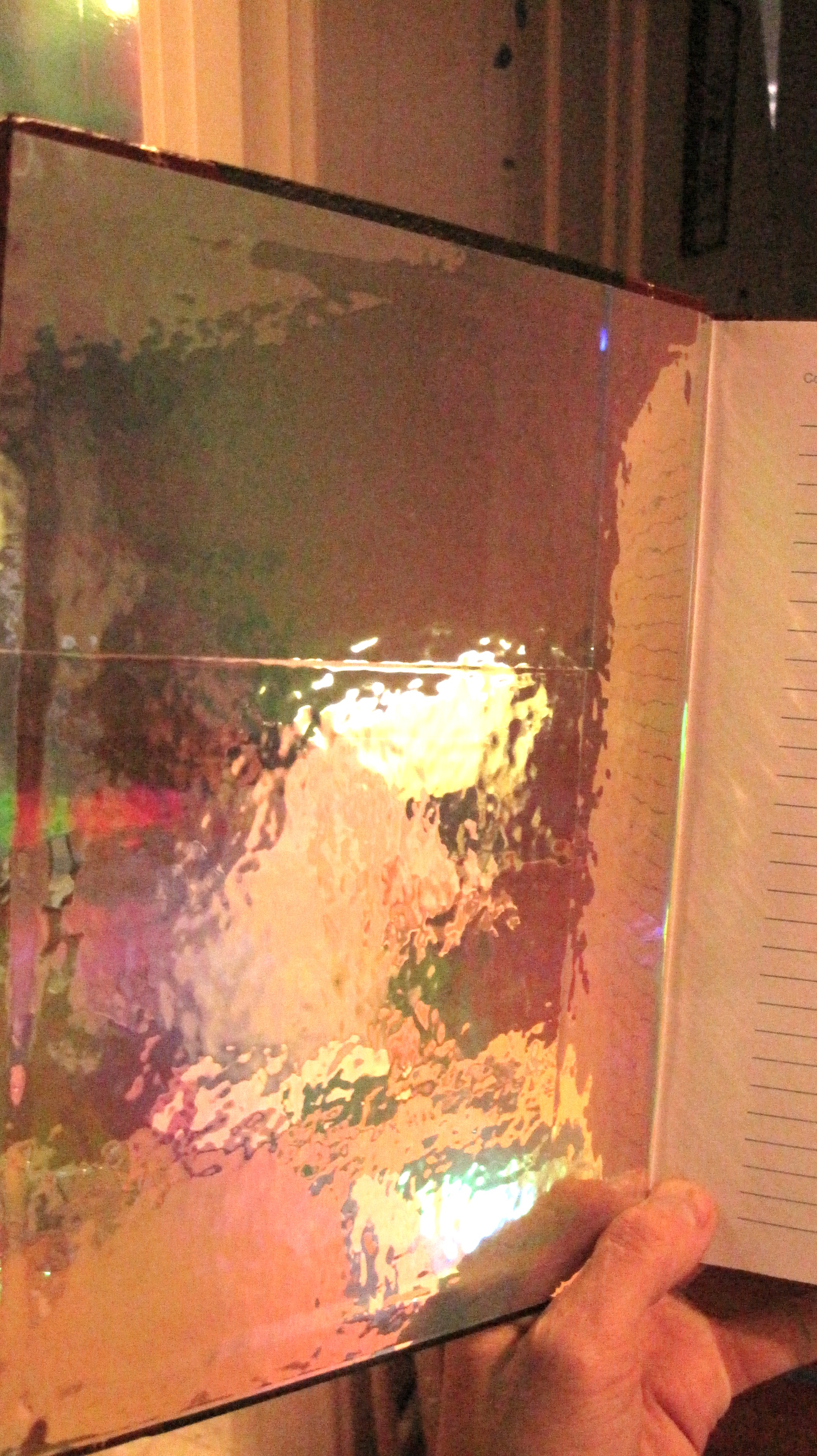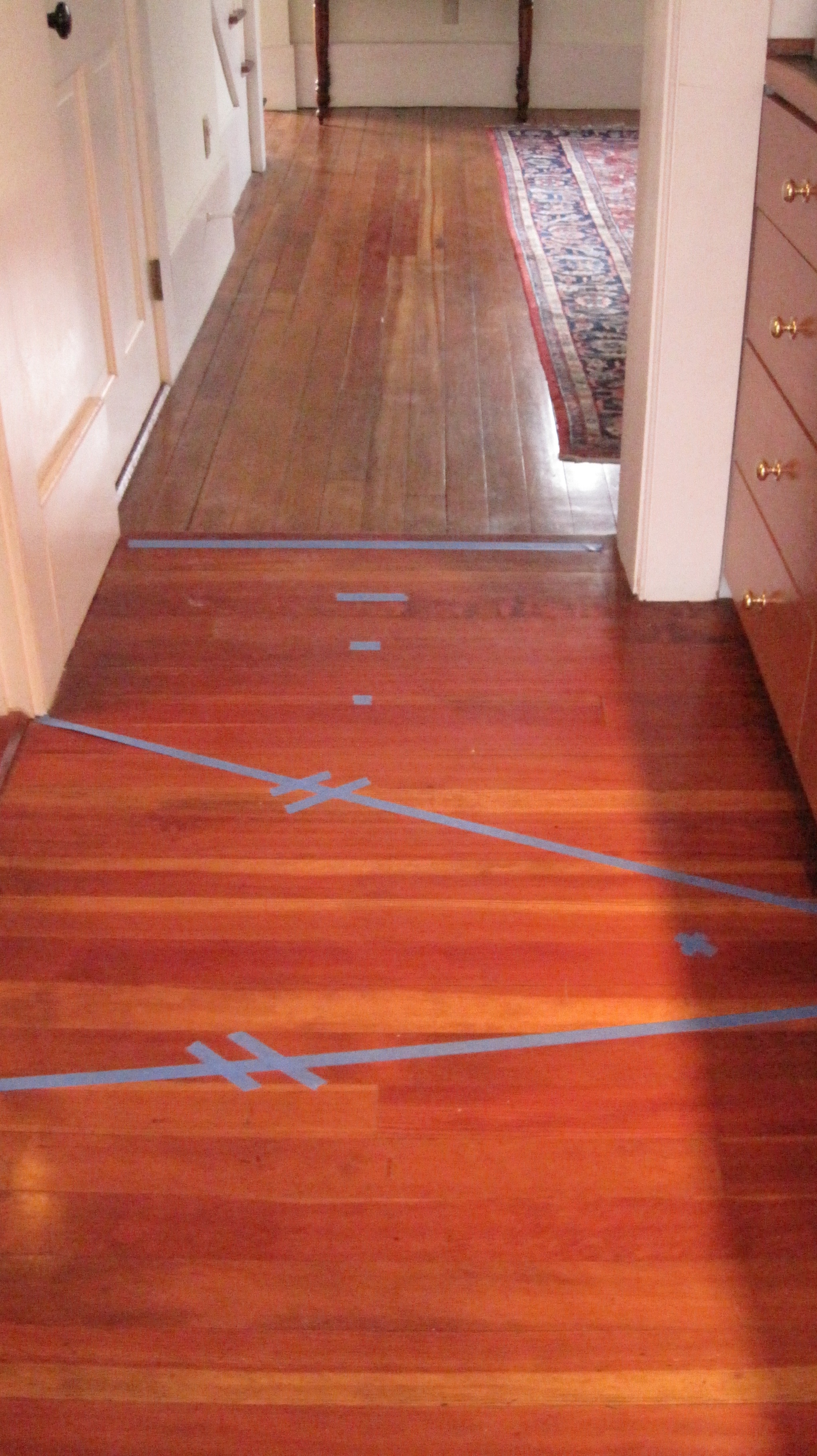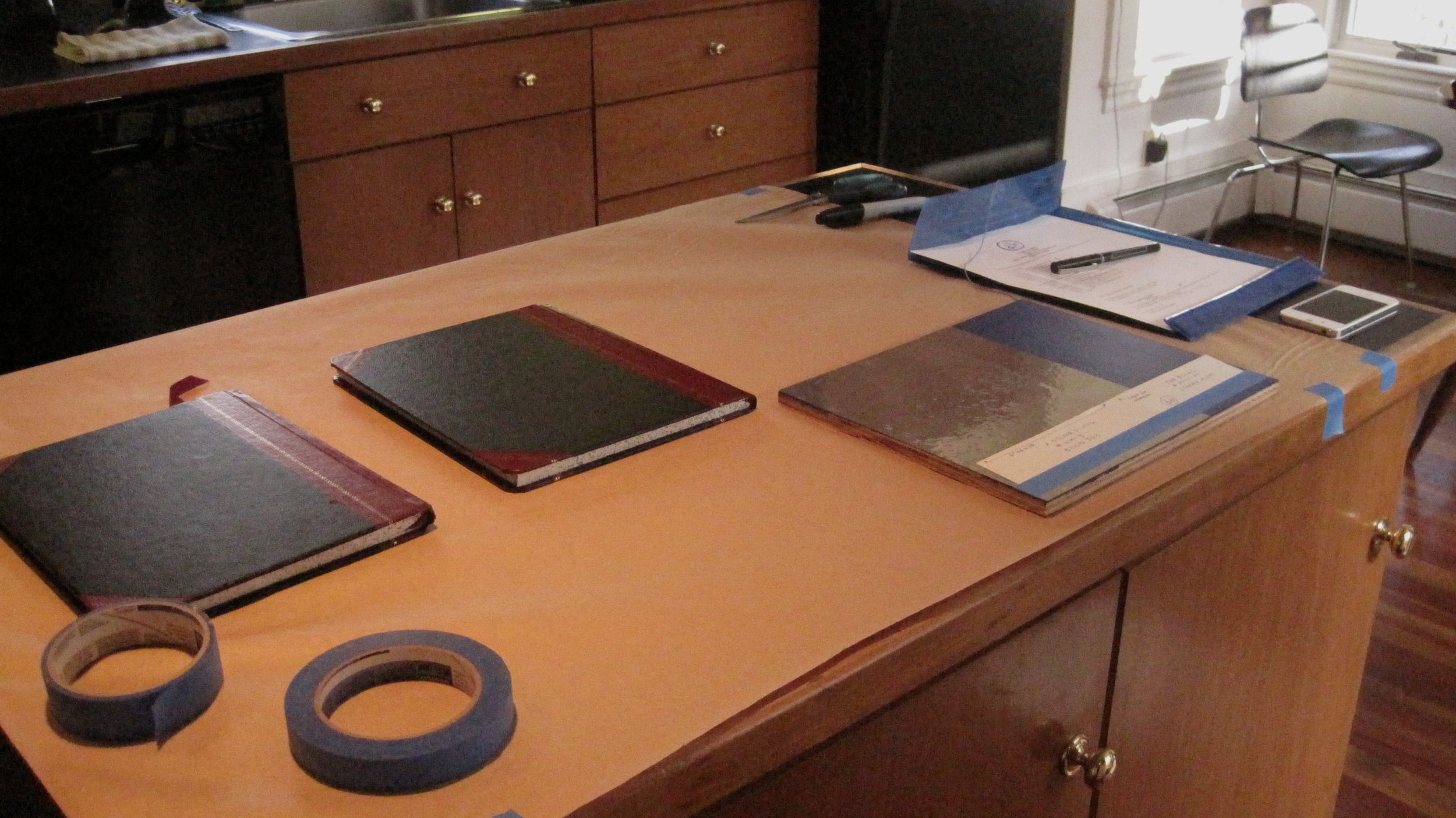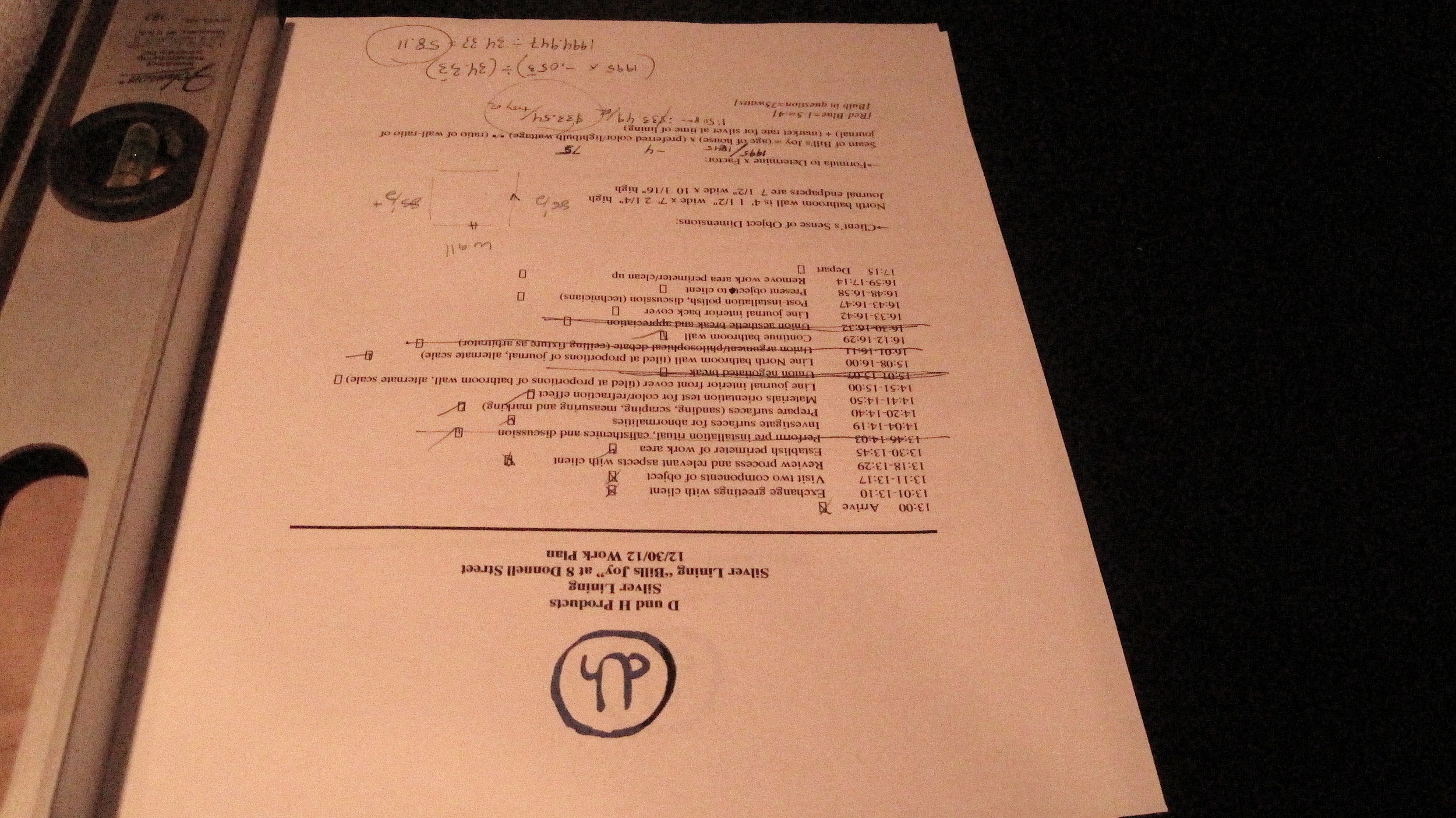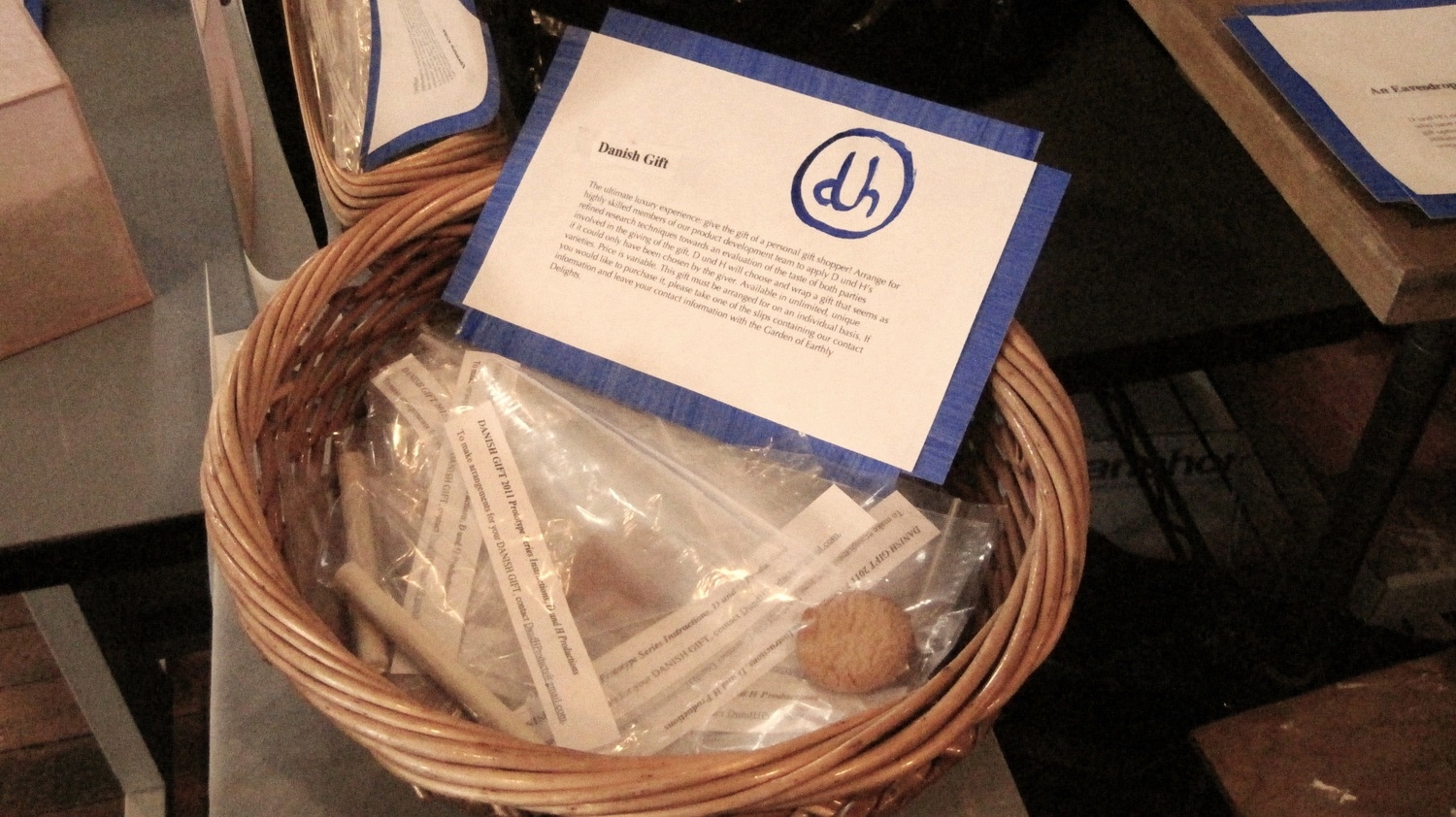 D und H Productions
In December 2011 and February 2012, I collaborated with visual artist and sculptor, Dedalus Wainwright on the development of prototypes for a line of "conceptual art giftware for the 21st Century."

Collections of these objects were presented at a holiday craft fair in December 2011 and online through Etsy for Valentine's Day 2012. We billed them as "exclusive products designed for those ready to move beyond traditional gift giving into a realm of more philosophically intricate holiday exchange activity." An assortment of documents including descriptions of our products and services are available here.
These images show some of the products we sold in-situ at the holiday craft fair that we infiltrated, a packaged up "sampler gift pack" containing one of each of our products, and the tools and installation process involved in delivering one of the products we sold to its owner.
The product sold was called "Silver Lining 4100-4 (Bill's Joy)", one of a limited edition series of interactive opportunities being sold by D und H Productions within the The Blues and Silver Lining line of products. In this case, the client requested that D und H apply Silver Lining 4100-4 (Bill's Joy) to an object which turned out to consist of both the inner cover of his journal and the Western wall of his bathroom.
(Mixed media, sculpture, performance, interactions, contracts, writing.)